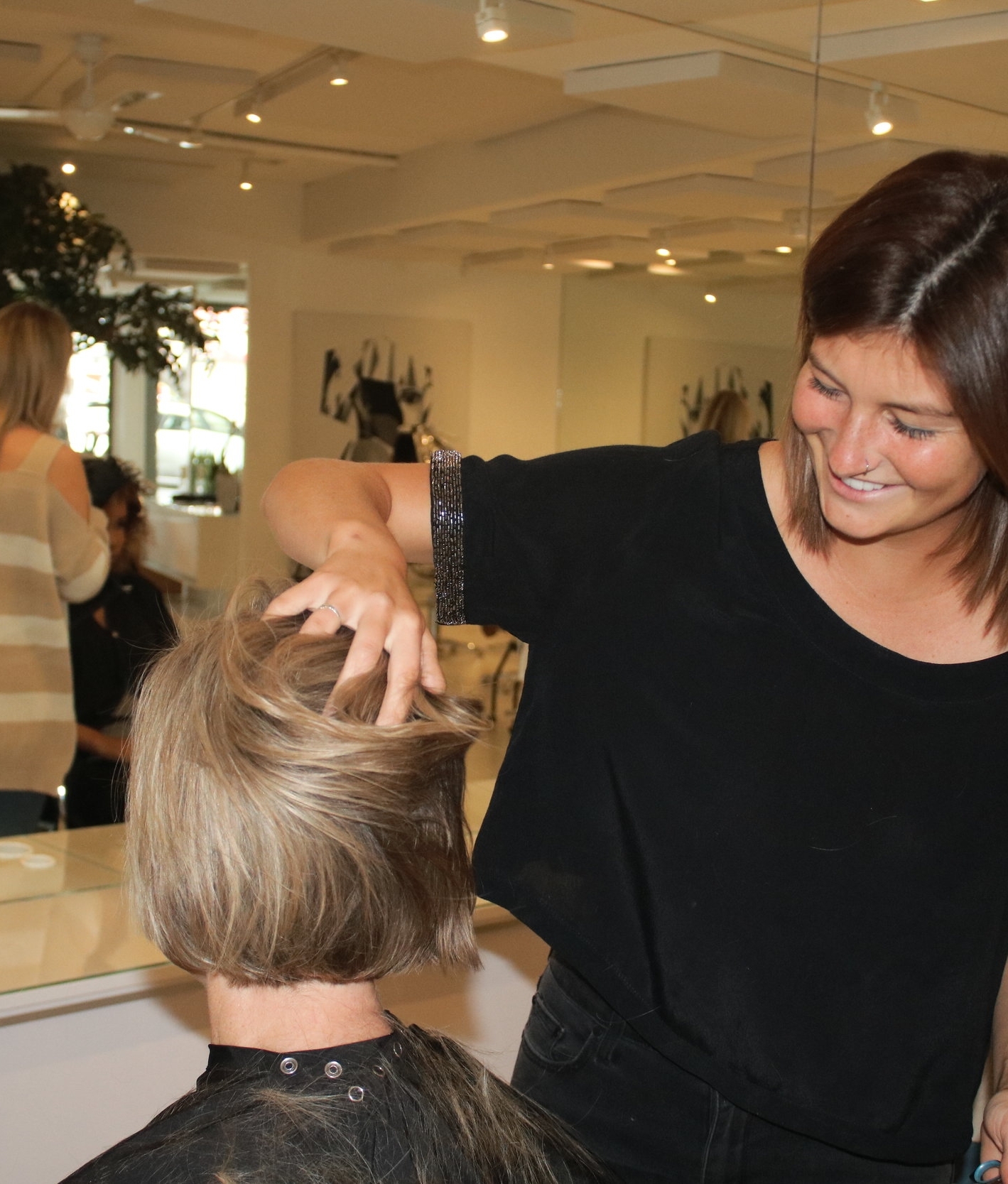 Stylist / In-house Educator
Sarah grew up in a creative atmosphere and realized very early on that she wanted to make hairdressing a career. The daughter of a hairdresser, Sarah spent much time in her mother's well-respected hair salon throughout her childhood and as a young adult. She joined Madison Salon in 2014 and we are fortunate to count this vivacious and talented mind among our crew.
Sarah is what we call a natural. She is known for her instinctive ability to help clients find their own style and is constantly motivated by her surroundings.
Her continued education background includes Goldwell Professional Color, Oribe Haircare, and styling and creative cutting classes with James Morrison and Sharon Morrissey. Upon her graduation from Paul Mitchell The School, she was selected to lead a class as an educator in front or hundreds of young aspiring hairstylists and succeeded brilliantly! Sarah's signature trademarks are men's cuts, short woman's cuts and curly hair; however, she excels in multi-dimensional hair color and effortless styles.
As a Charger Girl stylist at the official LA Charger Girls salon, Sarah took part in the LA Charger Girls Swimsuit Calendar photo shoots. She also styled for the designer collections in several of the New York Fashion Weeks, and also participated in New York Men's Fashion Week.